Additional Protocol Not Designed For Military Inspections
An essay by Ali Khorram, Iran's former representative to the UN office in Geneva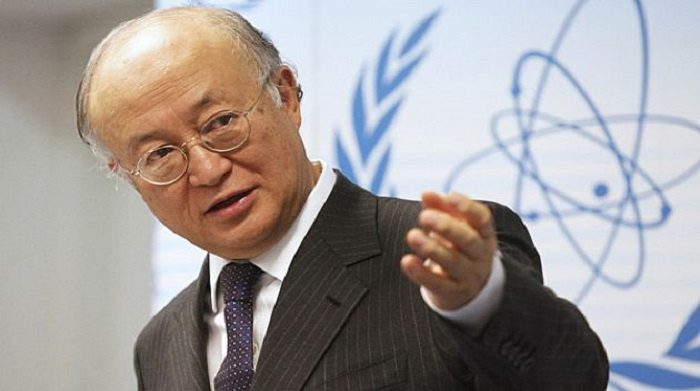 During the past few days, there have been reports regarding the demand of the IAEA Director General to inspect military sites based on the Additional Protocol. Several points must be mentioned in this regard. Firstly, the Additional Protocol is adopted to supervise and inspect undeclared materials and installations by the governments. The regulations of the IAEA and NPT are used for the declared materials and installations. Governments first declare the establishment of their power plants. This measure is taken based on the NPT and the protocol signed between the IAEA and each country. For example, the number of protocols and pacts signed between Iran and the IAEA is 214. Therefore, each country has signed a protocol during the past few years on which basis inspections are carried out and results are announced. This is related to the declared materials and installations.
But in 1993, they reached the conclusion that some countries may attempt to have secret activities. Thus, a protocol named 93+2 was written which was later called the Additional Protocol. This protocol was implemented in 1997. If a country does not declare its activities, the IAEA will inspect the sites about which it has received information about enrichment or the expansion of radioactive materials. At the present time, 124 countries have accepted this protocol. This means that these countries are ready to open their sites to IAEA inspections. In fact, the main issue is the openness of the countries' gates to the IAEA inspectors to inspect the declared and undeclared materials and installations. If Iran accepts this protocol, it will follow the same regulations that the other 124 countries have accepted. It is not a special case. The inspections are defined in this protocol. These inspections may be executed in military or non-military sites and based on the information or accusations that the IAEA has received about a certain country.
What has been stated by Mr. Amano with regard to inspection of military sites is a secondary issue. The main issue is clarifying the suspicions and accepting voluntary inspection. The countries state that they are ready to be voluntarily inspected. Mr. Amano has made this demand based on the accusations that were made against Iran.
The objective of the Additional Protocol or its acceptance is not the inspection of military or non-military sites, but rather the inspection of materials and installations that have not been declared by the governments.