Despite Concerns over Pilgrim Security, Iran Resumes Haj
In the absence of diplomatic ties with Saudi Arabia, Iran is resuming haj pilgrimage after a one-year hiatus, despite security concerns. Iranian Diplomacy has consulted to Middle East experts on how Iran should approach haj.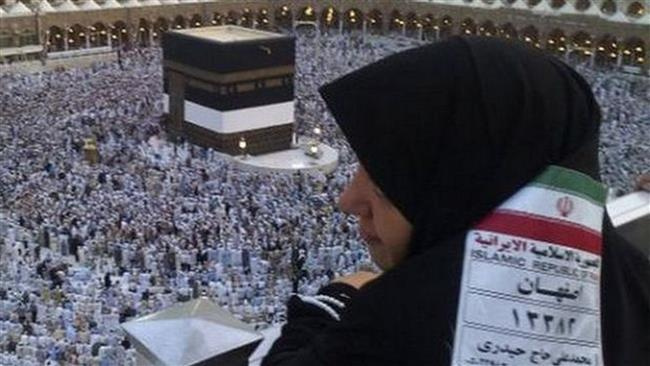 Middle East expert, Hassan Hanizadeh
In the light of the incidents that occurred in recent years, the Saudi regime has proven its inability to host haj pilgrims. Saudi Arabia should revolutionize its handling of haj. It particularly needs to reach an agreement with Islamic countries through the Organization of Islamic Cooperation, in order to reach a consensus on an integrated management.
The Mina stampede and incidents that took place around Ka'aba indicate the Saudi inability in administrating haj affairs. Following an agreement we reached with Saudi officials, Iranian hajis will take part in this year's haj observances, but their dignity must be protected. If human dignity is not protected in these glorious observances, our pilgrims should avoid going on haj and the authorities should not deploy hajis.
Anyway, we will go through this year's experience and if anything happens, we should definitely reconsider the issue, canceling haj in Iran for a while.
The Supreme National Security Council' approval to deploy Iranian pilgrims and the talks between the Supreme Leader's missionaries with the Saudis demonstrate that a bright outlook is waiting for every side if haj is held in peace and security. However, if anything happens, a basic reconsideration is required.
My view is we should boycott haj because we have no obligation to send our people to a ceremony where their dignity is ignored. We should make it clear in our statements that if an incident befalls on our hajis, this would be the last haj caravan from Iran, unless the opposite is proved, that Saudi Arabia respects Iranian hajis and does its best to protect their security and dignity.
Middle East expert, Sabah Zanganeh
Participation in haj rituals is above mutual relations between two countries. It is rather a personal duty for financially capable individuals, which calls for a special management. If political issues and mutual ties could affect or impose pressure on the implementation of the holy observance, authorities and religious scholars should tell people about their own views and evaluations. At present, it seems that Iranian officials and the Supreme Leader's missionaries have reached the conclusion that we can do the haj, as the necessary guarantees have apparently been received from Saudi officials. However, haj is not merely a religious ritual according to views expressed by Imam Khomeini and the Supreme Leader Ayatollah Khamenei, as a package of concepts and goals are implied in it. One should in practice consider the full account of haj and try to realize it. Some of the most important concepts in haj include dealing with the problems of the Umma and world of Islam and haj is indeed the best place to resolve such issues. Of course, this does not mean that Iranian pilgrims could have their own orators and chant certain slogans. The conclusion drawn from Quran verses is that there should be an exchange of thought among hajis who come from different countries, discussing issues of the world of Islam. There is no need for tension in such meetings but rather solutions should be sought. This could take place through haj missionaries and be then communicated to the public. Furthermore, Iranian pilgrims could establish fraternal relations with other hajis, help each other, and perfectly realize Islamic ethics, when they do haj rituals or congregational prayers. However, if they face inappropriate conduct by some members of the Wahhabi cult, they should let go with placidity, act according to Islamic ethics, and avoid behavior viewed inappropriate in other Islamic faith. However, if Saudi officials acted disrespectfully, haj missionary officials of Iran and other countries should consider appropriate reactions, to ensure that haj rituals, preparations and the conclusion lead to positive, all-sided measures.