Berlin seems to know better what helps ease Mideast tensions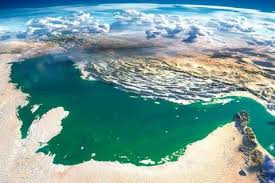 Hossein Ziaee*
Of importance from different aspects is German government's simultaneous rejection of two requests by the US and France demanding Berlin to join the [anti-Iran] maritime coalition to, as claimed by Washington, ensure security in the Persian Gulf.
In his recent official statement, German Foreign Minister Heiko Maas announced that Berlin will send its forces to the Persian Gulf only in case of receiving the request from the EU.
Thus, expressing its interest in pursuing a "European initiative", Berlin has stressed that it does not seek to embark on perilous political and military adventures in the highly sensitive Middle East region.
However, now that France's Defense Minister Florence Parly, by deploying 650 French soldiers in Abu Dhabi, has officially announced the Emirati capital as the military headquarters of her country's forces, her German counterpart, Annegret Kramp-Karrenbauer has said that sending German troops to the Strait of Hormuz is conditioned on the EU confirmation while voicing support for the French initiative.
In fact, unlike Washington and Paris, Berlin is still stressing the importance of adopting realistic strategies and, by highlighting the greater effectiveness of political solutions in resolving international conflicts, is emphatically advocating its methodical and distinct approach for the peaceful alleviation of global crises.
This comes as, further exacerbation of global conflicts will be the sole outcome of proposals by the US and France to create failed and ineffective coalitions on the one hand, and refraining from recognizing Iran's legal rights in the region on the other.
Undoubtedly, the Islamic Republic of Iran and its international partners, such as China and Russia, will, by performing a joint military maneuver in the Indian Ocean and Persian Gulf, stress their firm determination to protect their common interests and give a rational and strong response to the West's excessive demands.
*Hossein Ziaee is a freelance Iranian journalist.