World Must Arrive at Consensus to Counter Sanctions Policy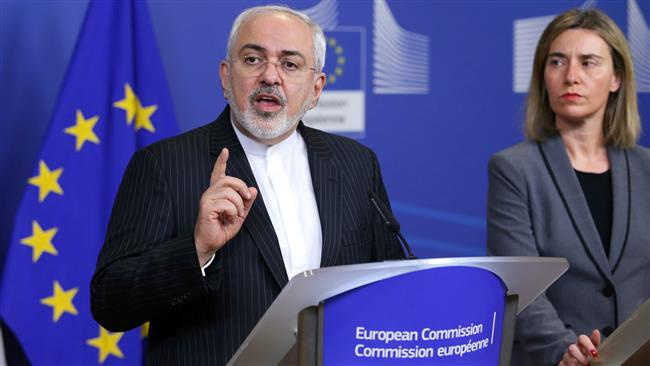 The increased use of sanctions as a restricting foreign policy tool by certain countries, particularly the US, comes as such approaches can have tremendous negative strategic, security and economic impacts on the entire world.
So far, Donald Trump has at least added 11 states to the list of the countries sanctioned by the US. These countries are Iran, Turkey, Russia, China, North Korea, Pakistan, Syria, Venezuela, Cuba, Libya and Colombia. Although, at first glance, such moves may look a little bit repetitious, by taking a deeper look at them one can see the approaches and behavioral patterns behind them that can seriously leave negative impacts on global strategic, security and economic sectors.
The issue has become enormously important to the extent that, addressing a number of Iranian ambassadors and economic actors in Tehran in late July, Iran's Minister of Foreign Affairs Mohammad Javad Zarif said the US is "addicted to sanctions".
He added, "The history of US foreign relations shows that this country has imposed the most sanctions on the majority of countries."
Using sanctions as an instrument to restrict other countries has since long become US main foreign policy tool. Adoption of such an approach in US foreign policy is an outcome of Washington's understanding of and attitude toward other countries' higher international status as it sees sanctions as a barrier to others' achievements that are beyond the extent it desires and entry into the fields it does not want them to.
Like its predecessors, the Trump administration has also used, and is still using, sanctions to prevent other states from achieving their long-term and strategic foreign policy objectives.
The incumbent US government is pursuing this approach so seriously and using it across the world so extensively that, at times, it adopts the policy against other world powers and, even, some of its allies. A cursory glance at the long list of US sanctions against other countries show that, on different pretexts, Washington has imposed sanctions against Russia and, even, its NATO ally Turkey.
Aiming to change Russia's approach to international developments, US officials since 2011 have unveiled 54 sanctions package against the country.
On Wednesday, the US Department of State imposed a new round of sanctions against Russia, to take effect in less than two weeks, on the pretext of Russians' involvement in the case pertaining to the poisoning of former spy Sergei Skripal and his daughter in Salisbury in March.
In addition, following the surfacing of tension in relations between Ankara and Washington over the continued detention of American pastor Andrew Brunson, the two states, in retaliatory moves, sanctioned each other's ministers of justice and interior which in the end has led to a trade war between them.
In its latest move, the Trump administration doubled the tariffs on US imports of Turkey's steel and aluminum to exacerbate the tension between the two countries.
The use of sanctions policy by countries in their foreign relations has increased to the extent that even Saudi Arabia, on August 5, recalled its ambassador from Canada, expelled the country's ambassador in Riyadh and froze all new business and investment transactions with the North American country, after the government in Ottawa expressed concern over recent arrests of civil society and women's rights activists in the kingdom.
Although in different periods, some European and East Asian states imposed sanctions on other countries, basically, it has been the US that has used the sanctions tool and language the most in diverse periods and with different purposes.
During the past decade, the country has used a wide variety of methods to impose sanctions on different countries including sanctioning other states' distinguished individuals, foreign trade and banking sector.
US financial sanctions are among the country's most important restricting tools imposed mostly through passing laws and issuing executive orders.
Office of Foreign Assets Control (OFAC), in cooperation and consultation with the US Department of State, is responsible for enforcing these sanctions.
US sanctions operate mainly by impeding capital and money transfer to and from a country and are aimed at restricting those states whose interests are not in accord with those of Washington.
Moreover, a large number of US sanctions are aimed at weakening the economies of the countries they target and, thus, increasing poverty and reducing the level of public welfare in those states.
Given the world's prevailing circumstances and atmosphere created by Trumpist policies and the increased adoption of retaliatory measures as a consequence of the trade war launched by the US, a strategic consensus is required among the countries to counter the policy of sanctions.
Thus, in addition to making use of measures such as activating blocking statutes in the face of US unilateral sanctions, international economic systems are required to go beyond the present economic arrangements and work toward a solution to replace the present systems for transferring financial resources and making payments with new ones.
Today, the world is required to, once again, reflect on the following question: Why there is only one country that uses sanctions as tool to make political changes in other states, and that is the US? 
Source: Iran Daily