JCPOA Is Dead. Who Will Break the Bad News?
With no common ground between Europe and Iran over the nuclear deal, the fate of JCPOA is murkier than ever.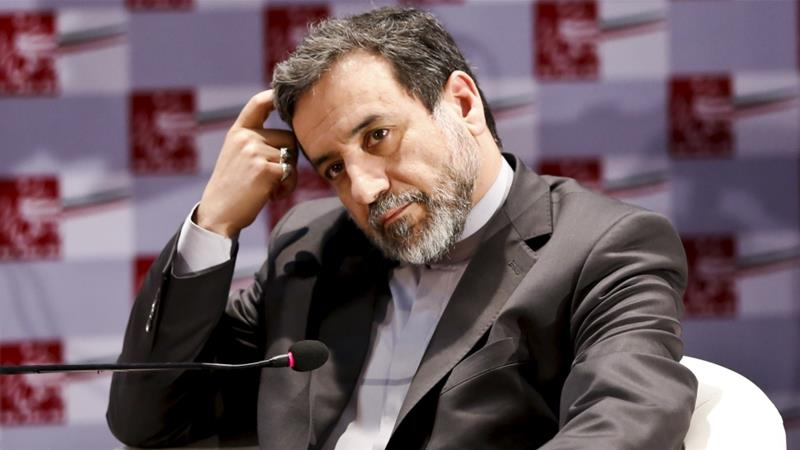 May 8th, 2018, US President Donald Trump announced his long-time decision to withdraw from the Joint Comprehensive Plan of Action, the multilateral nuclear deal signed between P5+1 (five permanent members of the UN Security Council plus Germany), and Iran in which the latter agreed to curb its nuclear program in return for lifting of nuclear-related sanctions by the West.
Other signatories to the JCPOA unanimously denounced Trump's decision to withdraw from the historical agreement, and insisted on their determination to keep the deal alive. Iran had said it loud and clear from the beginning that it would remain in the minus-US deal only if it enjoyed the economic benefits it expected from the JCPOA.
Intense daily negotiations and shuttle diplomacy between Iran and the European parties has been carried around since Trump's official withdrawal from the deal to the deal, France, Germany, and Britain. But could these talks save the Joint Comprehensive Plan of Action? Interviewing Euronews, Abbas Araqhchi, Iran's Deputy Foreign Minister and one of the key nuclear negotiators, has said that Iran's patience is wearing thin and it might also withdraw from the JCPOA in a few weeks. "[T]he JCPOA is in the intensive care unit because it has lost its balance as a result of US withrawal from the deal," he said in remarks that were widely reported.
But while Araqchi is pushing the Europeans and speaking of their need to make 'sacrifice' to keep Iran in the deal, the other side hardly seems to be on the same page. European are now speaking of curbing Iran's missile program and Tehran's regional actions, and do not see Tehran in a position to set deadlines and ask for guarantees. Example: visiting Jordan on June 21st, German Chancellor Angela Merkel has called for solutions for what she dubbed Iran's "aggressive tendencies". She also pointed to a shared concern among European countries about Iran's ballistic missile program.
Even if European leaders were determined to keep Iran in the deal, Washington's extraterritorial sanctions would be a major obstacle. Politically, there may be vocal support for maintaining JCPOA among the EU top decision-makers. However, it is the economy sector, the European companies, who are not ready to continue their activities inside Iran fearing America's draconian punishments. The bigger problem, however, is the lack of a common ground between Tehran and Brussels. Both sides insist on saving the nuclear deal, but with divergent solutions. Iran is asking for protection of the economic benefits it reaped from the JCPOA, but Europeans are trying to expand the scope of the nuclear agreement to keep it functional. Comments such as the one quoted below, by senior French sources and reported by Arab daily Asharq Al-Awsat, do not picture a promising prospect for the deal. Following is selected excerpts from the report:
[French] sources have blamed Tehran for failing to take advantage of the nuclear deal to normalize its ties with regional countries. Instead, it exploited it to forge ahead with an aggressive regional policy and develop its ballistic missile program.

France is pushing for Iran to remain in the nuclear pact and accept talks on the points of contention that were listed by the US when it announced its pullout. These issues namely center on Iran's nuclear activity after 2025, it ballistic missiles program and regional policy.

Countering Iranian claims that the program has a defensive role, France wondered what was its purpose in developing intercontinental ballistic missiles that are capable of carrying a nuclear warhead. It also wondered what type of defense requires Iran to send rockets to Yemen, Syria and Lebanon. French circles believe that Iran's establishment of militias "was no longer aimed at preserving national security, but destroying the infrastructure" of countries where they are active as part of a wider hostile expansionist agenda.

The sources said that Iran cannot, even if it wanted to, force French companies to stay in the Iranian market. Its major companies, such as Total and Groupe PSA, have major stakes in the US and other countries. They therefore cannot ignore the threat of US sanctions should they choose to remain in Iran.

Given this complicated situation, Paris had "advised" Iranian authorities to continue with the deal and comply with demands to discuss its ballistic missiles program and regional policy.
 
Such complications have prompted Abbas Araghchi and Ali-Akbar Salehi, Vice President and Head of Iran's Atomic Energy Organization, to express doubts that EU's offers would keep Iran in the JCPOA. The gulf between Tehran and Brussels' expectations and Washington's heavy pressure on international companies to leave Iran leave little room for optimism. JCPOA seems to be dead, but no one is ready to pronounce it.
* This piece is a free translation of an original article published in the moderate website Fararu.