Tehran's newspapers on Tuesday 31st of Mordad 1396; August 22nd, 2017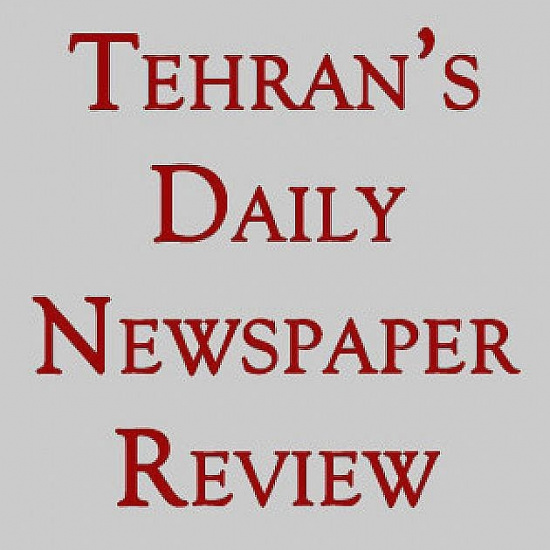 Tuesday, 31st of Mordad – August 22nd, 2017
HEADLINES OF IRAN'S MORNING PAPERS
KAYHAN
-ISIS column bombarded
The Russian Defense Ministry stated that its jetfighters bombarded ISIS positions in eastern Syria and killed 200 Takfiri terrorists.
-New wave of Islamophobia in Europe
Following the recent terrorist attacks in Barcelona, a new wave of Islamophobia has spread in Europe and a group of racists have threatened to cut Muslims' heads.
IRAN
-Iran-Turkey joint measure against Kurdish militia
Erdogan stated before his visit to Jordan that the issue of joint operations against terrorist groups which are a threat to the region was discussed between Iran and Turkey's army chiefs.
-11 billion dollars in foreign investments in Iran
An official report indicates that more than 18 billion dollars in foreign investments have entered Iran during the four years of Iran's 11th administration.