Did Javad Zarif Say He Was 'Duped' by Americans?
A hardliner member of the parliament has claimed FM Zarif admitted botched job in nuclear talks.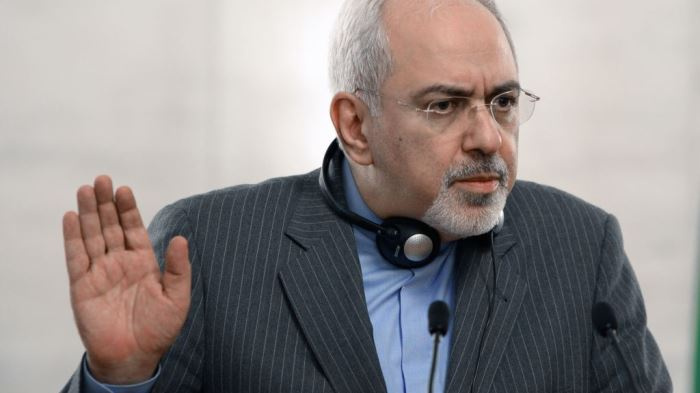 Hardliner MP Javad Karimi Ghoddousi, from Mashhad constituency, stirred controversy this afternoon when he claimed Foreign Minister Javad Zarif has admitted being doped by Americans during the nuclear talks.
Karimi Ghoddousi, a staunch opponent of JCPOA, the nuclear deal between Iran and six world powers, told IRGC-affiliated news agency Fars on Wednesday afternoon that during his latest meeting with members of Majles' National Security and Foreign Policy Committee, minister of foreign affairs has confessed he made 'a big mistake' in trusting the Americans. The gist of Zarif's remarks, quoted by Javad Karimi Ghoddousi and published by Fars News Agency, are as follows:
I admit that I made a mistake.

I trusted US Secretary of State John Kerry.

If I had followed my own strategy, I would not have faced problems now.

I take responsibility for my mistakes.

Our remarks were based on John Kerry's statements and promises.

After the recent violation [of JCPOA by US' Congress], I told John Kerry, who had requested negotiations in Italy: "What you have done makes it impossible for me and you to be in one city."

John Kerry and US Secretary of Treasury had told us that if D'Amato [Iran Sanctions Act] went to the Senate, they had ways to block it.
Karimi Ghoddousi's disclosure of Zarif's remarks faced strong reaction from supporters of the JCPOA in both the government and the parliament. Spokesman of the Foreign Ministry Bahram Ghassemi rejected Ghoddousi's remarks, calling his quotes "incorrect, altered, and taken out of context." Karimi Ghoddousi was not even present in Zarif's meeting with members of the National Security Committee Ghassemi said, a claim that was rejected by Javad Karimi Ghoddousi. The ministry's speaker also criticized politicization of such affairs, calling it against national interests and national security.
A number of Reformist members of the parliament also denied Karimi Ghoddousi's remarks. Alireza Rahimi, representative from Tehran and one of the few Reformist members of the national security committee, called Karimi Ghoddousi's report "unethical", "irresponsible", and "absolutely incorrect". Rahimi also noted that Zarif's session with the national security committee was confidential and any report on its proceedings should have been released only by the committees' speaker. Female MP Fatemeh Saeidi also denied Javad Karimi Ghoddousi's comments, saying that attribution of false remarks to Iran's foreign minister amidst the complicated circumstances of the Middle East is not parts of MPs duties. "Are interests of [your] political faction so important that you are sacrificing interests of the great Iranian nation?" she asked Karimi Ghoddousi.
But not everyone doubts Ghoddousi's remarks. Hossein-Ali Haji-Deligani, another ultraconservative MP, welcomed Zarif's "confessions" in the meeting, saying it was the last nail on JCPOA's coffin. "All those who have signed the JCPOA and implemented it inside the country, including the president himself, should be held accountable" Haji-Delgani said.
This is not the first time Javad Karimi Ghoddousi, spearheads a wave of pressure against Javad Zarif. Calling JCPOA "a golden calf", Ghoddousi has been an ardent critic of the nuclear talks Hassan Rouhani and Javad Zarif staged three years ago. Ghoddousi's self-endorsed reports from confidential talks have made controversies before, including one in early 2014 where he claimed Zarif and his team of nuclear negotiators have been criticized by the Supreme Leader Ayatollah Khamenei for half-hearted persistence on Iran's rights during nuclear talks.