Tehran's newspapers on Wednesday 6th of Mordad 1395; July 27th, 2016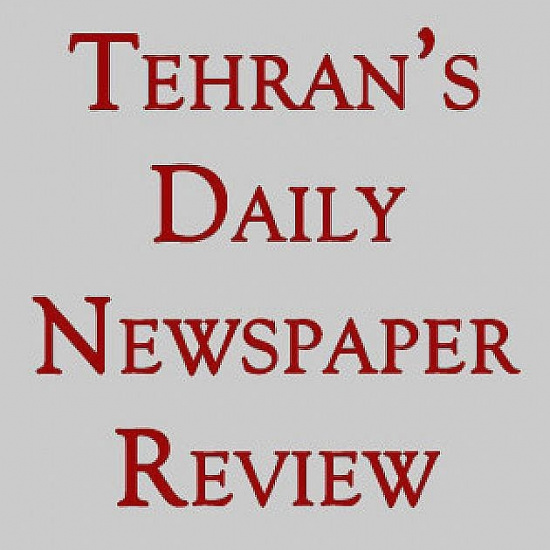 Wednesday, 6th of Mordad – July 27th, 2016
HEADLINES OF IRAN'S MORNING PAPERS
KAYHAN
-Lieberman: Egypt, Israel's most important ally
The War Minister of the Zionist regime stressed in an interview that Egypt is the most important ally of this regime.
-Ongoing protests against US missile station in South Korea
Widespread protests of the people of South Korea against the stationing of the TAD missile system in different parts of this country have entered their tenth day.
IRAN
-Zarif: Saudi Arabia and Israel spend money on Iranophobia
In his visit to Ghana, Zarif met with Iranian businessmen and stressed that Israel and Saudi Arabia invest and spend money on Iranophobia.
-Japanese Prime Minister's visit postponed
An informed source in Iran's embassy in Tokyo reiterated that the visit of Japan's Prime Minister to Iran has not been cancelled and was only postponed.