West Stresses Iran's Role in Syria
An article by Mohammad Ali Sobhani, Iran's former ambassador to Lebanon, in Tehran's Arman daily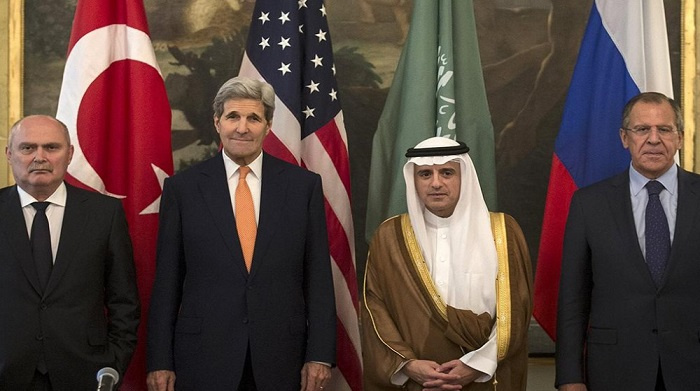 Despite the differences between Iran, Turkey and Saudi Arabia at the regional level and between the US and Russia at the extra-regional level with regard to the crisis in Syria, the presence of all these countries to resolve this problem and the crisis of terrorism, as a global challenge and threat, seems necessary. Otherwise, any solution to the Syrian crisis will be ineffective. That is why Federica Mogherini, the EU Foreign Policy Chief, has stressed Iran's effective presence in the resolution of this crisis and western officials have even stated that a serious solution for Syria will not be possible without Iran; because Iran's power and role in the Syrian crisis has been experienced before. Previously, hegemonic and powerful countries of the region, except Iran, were present in the Syrian equation but they failed to achieve a desirable and proper solution to resolve the present crisis in this country. Of course, it seems that without considering Saudi Arabia's role, a final solution will not be achieved. All effective regional and international factors must be present in the resolution of the problem in Syria so that a suitable resolution would be achieved in the fight against terrorism in Syria and even Iraq.
At the present time, Syria is faced with a difficult situation; on one hand it is faced with ISIS and on the other with the opposition forces. ISIS has control over certain regions of Syria and also some parts of Iraq and has established an extra-regional terrorist government. Besides ISIS, there are other groups which have problems not only with the Syrian government but also with the internal forces of Syria. If we recognize five different armed forces in Syria, no unity can be found among them. In other words, we are faced with a very special case in Syria. Syria is divided into several parts and some groups have even established a government and provide security for their own region. It can be said, on this basis, that the conditions for the establishment of a united government in Syria are not provided at the present time; neither can the terrorists eliminate the government nor could the government remove the terrorist groups. It must, thus, be stated that the regime in Syria is confronted with a very difficult situation and cannot easily establish national unity in this country.
On the other hand, Turkey is now ready to play a role, alongside Iran and other countries, against the ISIS terrorists but Saudi Arabia has not changed its mind and the main problem in reaching a solution in Syria is to convince this country to stop its support of the terrorist groups. The reason is that even the US is ready to prepare a plan with Iran's presence. Russia has stated before that the crisis in Syria will not be resolved without Iran's presence. The European Union has also expressed its support of this plan. The UN representative in Syria has proposed a plan wherein all influential countries could play a role within that framework. Saudi Arabia has stubbornly stuck to its position, hence, western and powerful countries in the region make efforts to convince them to sit at the negotiating table. Of course, it should be mentioned that Saudi Arabia is faced with numerous internal problems but, nonetheless, this regional crisis will not be resolved without the efforts of all regional players.