Nuclear Deal Is Certain
Fararu.com's interview with Abdolreza Faraji Rad, Iran's former ambassador to Norway and Hungary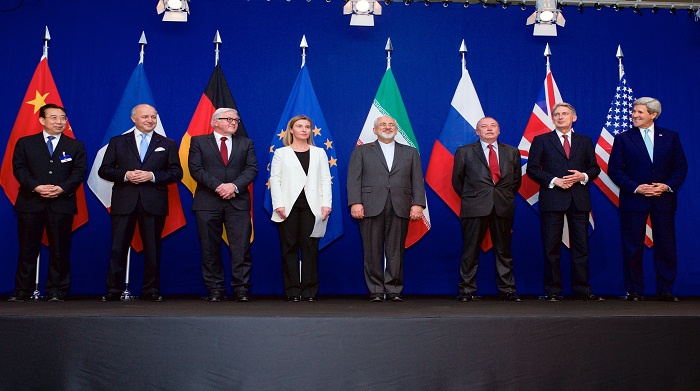 -The complex and difficult nuclear negotiations are reaching the final days while sensitivities with regard to the obstacles are growing day by day.
-But despite these sensitivities, which are natural in every negotiation, I believe that these negotiations will succeed.
-It seems that the most important obstacles in these negotiations are related to the issue of inspections after the final agreement particularly accessibility to undeclared sites including military sites.
-If Iran and the P5+1 do not succeed in reaching an agreement with regard to the inspection of military sites within the days remaining, there is a third solution about which both parties should seriously think so that they would not miss this golden opportunity to reach an agreement.
-At the present time, technology has made great advances with which physical presence is not necessary in sites, meaning that, for example, Iran could send its trusted individual to the military site with electronic communication systems and that individual would perform sampling without the physical presence of IAEA inspectors.
-This solution could, on one hand, respond to IAEA demands regarding the inspection of military sites and, on the other, respect Iran's considerations.
-Therefore, there are enough solutions for the remaining obstacles which both parties could consider if they have the necessary determination to reach a final agreement within the next few days.
-It is totally natural that both sides insist on their positions during the remaining days and, in any international negotiation, each party attempts to leave with their hands full.
-But it seems impossible that the insistence of both parties, even during the final moments, would lead to losing the opportunity to reach a final agreement and in the end each party would take one step back in order to reach the final deal. Of course reaching a final deal may be postponed for a few days.
-Remaining obstacles, along with the leverages of outside pressures including the Arab and Zionist lobbies, would only postpone the deal for a few days.
-Contrary to the Arab lobby, the Zionist lobby is not as active as before because they know that their pressures will not be effective since all parties, particularly the US, are determined in this path.
-Thus, the Zionist lobby has attempted to pressure France to create obstacles in the path of negotiations because it was disappointed by the US.
-The Arab lobby is still hopeful that, by exerting pressures on the P5+1 countries, especially France and Russia, and through financial promises and oil dollars, it would be able to change the path of negotiations. But money never determines macro strategies and policies neither in the long-run or mid-run. It seems impossible that the Arabs' dollars would be able to stop a final agreement between Iran and the P5+1 from happening and it would only postpone this deal for a few days.