Work on Security Cooperation Agreement with Afghanistan
An interview with Ebrahim Rahimpour, Iran's Deputy Foreign Minister for Asia and Oceania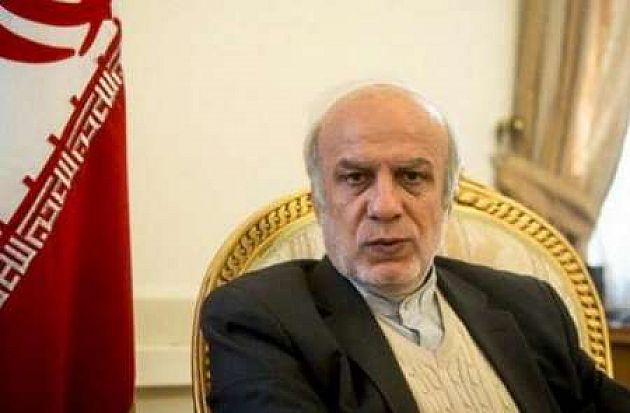 The letter of understanding for security and economic cooperation between Iran and Afghanistan was supposed to be signed during Karzai's presidency. But this has not yet happened even after the Mr. Ahmadzai came to power and the government in Kabul has attempted to sign security agreements with the US, Turkey and Pakistan. What is the status of the cooperation agreement between Iran and Afghanistan?
Negotiations between the governments of Iran and Afghanistan in this regard are ongoing and the security cooperation agreement between the two countries is being written. We are working on this document.
Promises were made with regard to the transfer of gas from Turkmenistan to Iran. Has there been any advancement in this matter?
Negotiations have taken place and Mr. Zanganeh, the Oil Minister, has promised to cooperate in this regard. The process is being discussed.
Border challenges between Iran and Pakistan have, once again, brought up the issue of security and military cooperation between the two countries. Despite the signing of a military cooperation agreement between Iran and Pakistan, certain measures are still being taken by Pakistan. What is the reason behind such measures?
Iran and Pakistan have security and military cooperation and a military cooperation agreement was signed between the two countries. But sometimes certain measures are taken which are against the context of the document.
India is among the countries which have refused to pay the price of oil which was purchased. What are India's commitments in this regard?
Following the Geneva Agreement and the suspension of certain sanctions, India has fulfilled its commitments well. Right now, the financial and banking issues between Iran and India are performed well and this country is paying its installments now.
Another issue between Iran and its neighboring countries is their approach towards regional developments. Iran and Turkey have opposite positions with regard to the issue of Syria. Could this issue be transformed into a bilateral challenge?
The issue is not Iran by itself. Turkey acts against international and regional demands. Therefore it must revise its positions. This is what is expected of Turkey because it would be to Turkey's benefit as well. Turkey must know that the advancement of ISIS would not further its objectives. Nonetheless, relations between Iran and Turkey are not similar to relations between Iran and Saudi Arabia. We try to prevent these issues from impacting bilateral relations.