How India Twists and Turns the Peace Pipeline
Mohammad Ebrahim Taherian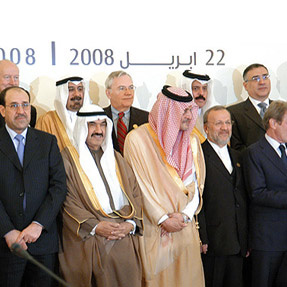 During years of speculation on when the Peace Pipeline—which traverses Pakistan to India—would finally become operational, it was New Delhi that ultimately refused cooperation, leaving Iran and Pakistan with their bilateral talks as the only option to advance the project. New reports have, however, emerged on India's return to the oil talks, but how serious are the prospects of a new agreement?

India engages with the pipeline issue as long as it serves its national interests, but New Delhi is well aware that it should not totally abandon the project. Its high rate of economic growth begs new sources of energy, and like many other countries, India finds in Iran an invaluable bargaining chip that it is loathe to lose by any reckless remarks.  

Of course, news of India's return to negotiations may be just for propaganda purposes. Whenever it feels drawn closer to the West, India begins new machinations on the Peace Pipeline. As mentioned before, however, India is not going to burn all its all bridges on the issue; rather, it sees its interest in simply leaving it unfinished.  

With India's approach to the pipeline, we should not expect any special twists in the process. The developments taking place in Islamabad-New Delhi relations are also relevant. The two countries are not now at their friendliest, and that itself seriously decreases the chances of the project becoming operational. India's attitude towards the Peace Pipeline should ultimately be analyzed with regard to its relations with Pakistan during the past decade.  

So far, India has taken practical steps towards advancing the project. Meanwhile, all the agreements between Tehran and Islamabad have not left written stage, and no actual operations on the project have been conducted. With low gas prices taken into account, India's preparedness to return to negotiations seems related more to politics than the energy sector.